Reduce Plastic Waste With These Soap, Shampoo and Conditioner Bars
Solid products are a great way to reduce the amount of plastic you throw away.
Text Yasmeen Kaoosji Additional Reporting Hanan Khair
The beauty industry is one of the biggest contributors to the amount of plastic waste littering our earth today. Recycling company TerraCycle estimates that 120 BILLION units of plastic packaging are produced by the beauty industry EACH YEAR. What's more, the plastic we use will outlast us, and it never degrades completely. Instead, plastic breaks down into extremely small particles called microplastic,  which pollute our waterways and are swallowed by sea creatures.
Most of the plastic we throw away is single use, and items such as plastic wrapping, bubble wrap and clamshells are dumped the moment you open your new lipstick, razor or tube of mascara. While some plastic packaging can be recycled, we can also look to the other two R's in the waste hierarchy – namely Reduce and Reuse. After all, the less plastic we use and dispose of, the better.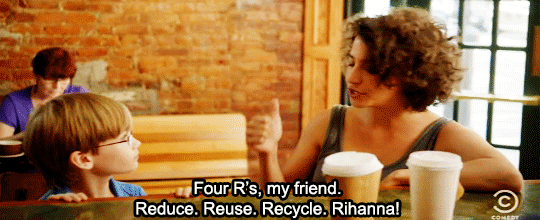 So, we at #TeamCLEO were determined to seek out alternatives with reduced packaging, and we found that there are now great options for beauty products in bar form that can significantly reduce the amount of plastic waste we produce!
RELATED: [EXCLUSIVE] Model And Host Melissa Tan On Her Zero Waste Lifestyle
#1 go botanical with botanist
Regular bar soap may be what comes to mind when we say bar products, but there are plenty of other options for almost every step in your grooming routine. Solid beauty products are also great for travel, as you can easily cut off a piece and store it in a reusable container or ziplock – no more spillage and wastage! Read on for the top products we found to help you make the switch and keep you AND our planet pretty!
This botanical bar soap with grapefruit and freesia from Botanist can be used on both the face and body. The creamy foam cleans skin without stripping it of moisture, and is free from synthetic pigments, mineral oil, parabens and alcohol.