#TeamCLEO's Favourite Face Mask
Finding a face mask that works perfectly for your skin takes time and effort… loads of effort.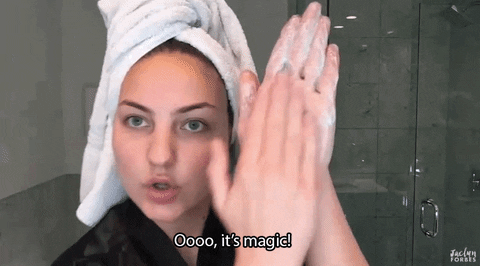 You've got sheet masks, clay masks, gel masks, powder masks, and many more to choose from. Do you catch yourself staring at the aisles of Sephora or Guardian? Yeah, that dazed looked you have in your eyes as you scan through the crazy abundant options might be an obvious cry for help but most of the time, people don't bother to ask.
Sure you wanna spend some time doing your research before committing to a whole jar cause let's be real, they be expensiveee. But most of the time, we fall prey to the *cough* paid *cough* reviews and we don't even realise it until we've spent RM300 on a mask that does absolutely nothing for our skin.
Beauty comes at a price but not everyone can afford to dish out a couple of hundred ringgits for a facial once a month. So we opt for do-it-at-home facials on Saturday afternoons. Once you find a mask that actually works, you're never gonna wanna let go.
Here are #TeamCLEO's favourite face mask and we're betting you haven't heard of some of 'em:
"This was love at first try. There's everything you need — a soft, comforting texture (it's made of honey and you'll be so tempted to lick your fingers post-applying!), a delicious scent and pampered, softened skin afterwards. It's a little sticky and melty at first but your complexion will thank you — I use this on days I really need a moisture boost." – Lina, Editor. 
#cleo, beauty, clay mask, cleo malaysia, cream mask, face mask, facials, freeman, Freeman Beauty Charcoal & Black Sugar Mud Mask, fresh, Fresh Lotus Youth Preserve Rescue Mask Seaweed Radiance Facial, gel mask, hydrating mask, innisfree, Innisfree My Real Squeeze Mask, Kiehl's Calendula & Aloe Soothing Hydration Mask, kiehls, masks, origins, Origins Rituali Tea Mind Over Mate, patanjali, patanjali multani mitti, queen helene, Queen Helene Mint Julep Masque, sheet mask, skin, skincare, the body shop, The Body Shop Ethiopian Honey Deep Nourishing Mask