The Stick Products And Packing Hacks To Make Travelling A Breeze
Headphones? Check! Chargers? Check! Passport? Check! Beauty products? Not quite.
For the beauty-obsessed, there's little more annoying than reducing your entire skincare routine into one clear plastic bag when boarding flights. Sure, you can check them in but risking spillage is another issue in itself (also how ridiculous are check in luggage fees these days??). So to take the stress out of packing, we've rounded up the solid skincare products to take on your next vacay. There's everything from cleansers to SPF, so there's no reason to let your routine fall wayside while you're racking up air miles.
If you are checking in your luggage and travelling long haul, we've also got three easy hacks that cost next to nothing to ensure your beauty goods travel safely. Bon voyage!
Packing 101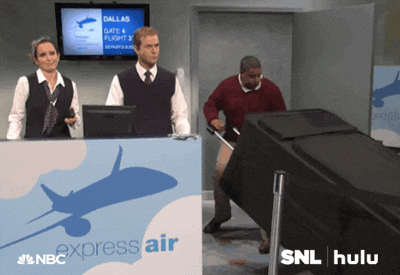 1. Secure lids with masking tape to avoid any spilling.
2. Protect precious perfume and any glass bottles by packing them in between thick clothes.
3. Tie pencil products and lipsticks together with a hair tie. That way you don't have to rummage around looking for that one bronze eyeliner. An especially great tip if you, like me, take your own sweet time unpacking upon arrival.