The Story Behind Gabrielle CHANEL's Finely Crafted Fragrance Bottle
The first fragrance from the luxury powerhouse in 15 years, GABRIELLE CHANEL is the new classic of our generation. An whirlwind of petals, perfumer Olivier Polge in co-operation with the CHANEL Fragrance Creation and Development Laboratory selected ylang ylang, jasmine and orange blossom with a touch of Grasse tuberose and varied the olfactory ranges for a symphony of florals. When it diffuses on skin, the GABRIELLE CHANEL is more than a fragrance — it's almost like a revolution.

The same goes for its bottle. Inspired by Gabrielle herself (if you're wondering, Gabrielle Chanel and Coco Chanel are the same woman!), the rebellious fragrance needs a bottle that's unrivalled.
And the seemingly simple always has the most precious details of true craftsmanship.
Much like the brand and its owner, GABRIELLE CHANEL bottle has a story to tell beyond its intricate glasswork and beveled lines. The matte lamé packaging, on the border between gold and silver, features a special corrugation that protects the bottle like a precious treasure.
THE BOTTLE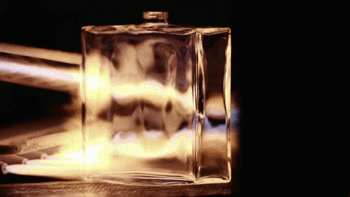 From a mixture of sand, soda ash and lime, Glass 15 was born in fusion with fire. Heated at high temp of around 1,600°C (2,099°F) the molten glass is poured into draft mold to fully transform into the signature 'Marloquette' exquisite fragrance bottle. And if you feel the bottle yourself, you'll notice it's lighter than regular flacons, and it's intentional: the glass of the bottle has never been so fine (taking months and months to refine), so it allows the fragrance to radiate fully.

THE CAP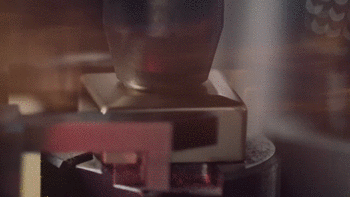 Using a custom CHANEL mold, the Cap 15 is stamped with the iconic logo into its square and beveled shape which is then polished and immersed into an anodising bath to reveal its golden lamé colour. A subtle mix of gold and silver is inspected carefully one after another.
THE OUTER PACKAGING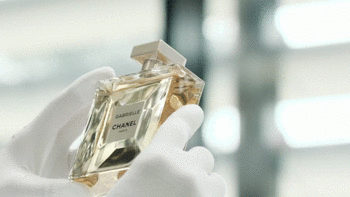 Glazed between gold and silver, inspired by the haute couture fabrics conserved in the CHANEL heritage. Two shades of gold hot-stamped the packaging inside and out.
SHOWCASED LIKE A PRECIOUS GEM
Much like a gift you'd give yourself every day, the patended embossed interior shapes as a case that houses the GABRIELLE CHANEL fragrance bottle like a gemstone. Removing the bottle from the outer pack it comes in, it appears nestled in a perfect imprint of its silhouette.
GABRIELLE CHANEL (50ml), RM450 & (100ml), RM650 is available from CHANEL boutiques in Malaysia.
Save
Save