The Top 5 Qualities To Look For In A Matte Liquid Lipstick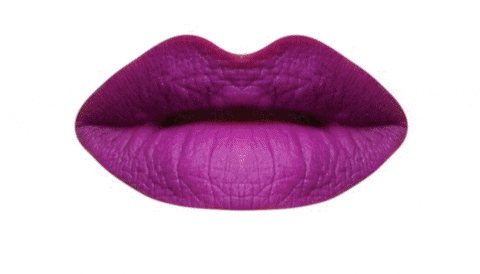 I personally would invest most of my $$$ on matte lipsticks, especially liquid matte. Heck, if you were to ask me about them, I can go on for days. Matte liquid lipsticks are honestly one of the best cosmetic inventions ever made by mankind that they're always sold out every. damn. time. But what makes matte liquid lipsticks so highly desirable these days? Here's my list of what I look for in a matte liquid lipstick;
Colour
[soliloquy id="27566″]
If you're a fan of lipsticks in general, you're definitely not afraid of playing with different colours on your lips (Blue holographic lips, why not right?!). In the case of matte liquid, the colour shades tend to vary according to skin tone. Plus, the perks of a matte liquid is that you can control the amount of colour applied on your lips.
I have a dark under-toned lips, so I would go for lippies that has strong colour shades which suit my skin tone perfectly.
Tip: Don't be afraid to swatch the tester on your hand or inner wrist before you purchase them, even if you look like a messy toddler coming out of the store.
Pigmentation
[soliloquy id="27573″]
For some, the pigmentation plays a crucial role as this factor is pretty much the ultimate "deal breaker". Relating to the colour factor, pigmentation refers to the strength of the colour translating onto your lips. International brands like Kylie and Colourpop have successfully mastered the art of colour and pigmentation that actually lasts throughout the whole day without any touch-ups. The downside to this? Washing it off can be quite a hassle.
Hydration
One of the most common problems with matte formula is the dry effect that comes with it. Kudos to brands that have improved their lipstick formula to include hydrating properties in them for all-day comfort.
Kiss-proof
The definition of matte itself is an effortless surface without any shine. So if you bite on a sandwich and a colour stain is visible on the bread — just throw that lipstick in the bin, girl. A good matte liquid lipstick stays true to its name without even a slight fade off your lips.
Tip: Once you've applied the lippie, give yourself a good kiss on your hand (#loveyoself). If there's no kiss stain in sight, you've got yourself a keeper!
Packaging
[soliloquy id="27592″]
Perhaps the bonus point for any matte liquid lippie is the unique and cute packaging of the products that makes them the perfect prop for any social media flatlay posts. But technically, this factor also shows us the amount of product we're getting from the tube. Either way, as long as it doesn't take too much of a space in my bag, then I'm all good.