Would You Change Your Face?
Look Different = Better Life? With aesthetic procedures on the rise, we look to the pressures and ideals that are shaping the way we do beauty. 
Cleanse, tone, jab — this just might be how your skincare regime will look like in a few years. With the upward trend of cosmetic procedures, non-invasive and minimally-invasive treatments are fast becoming the future of skincare. Just in 2015, reports showed that the number of aesthetic clinics in the country increased by at least seven-fold, within just 10 years. It also showed that an increasing number of Malaysians were getting treatments to enhance their features, reduce wrinkles and tone their body. The most surprising? In all of this, the ages of clients were also getting younger and younger. Once reserved for the super-wealthy or just mainly for age-reversal, aesthetic procedures have stopped being about looking younger, but about looking different.
And it doesn't help that there are bombardments of unrealistic beauty ideals from almost every source. Just recently, an online ad came under fire for being colourist and racist for the appearance of a "blackface" character as being undesirable, with her fairer complexion portrayed as "normal". Understandably, people were enraged by the dated standards of the ad. Folklore or not, did it reveal something darker in terms of our beauty ideals?
"I feel that younger men and women now feel appearance determines the friends they have, the jobs they get and sometimes even the salaries they earn. Social media is definitely an influence, so that's why they're starting treatments at a much younger age," says Dr Anjalee Mohandas Nair, cosmetic dermatologist at Lyfe Clinic.
"Beauty standards evolve, as with any trend, and they are ever-changing. In the early 2000s you would have noticed it was about higher-arched eyebrows and plumped lips. Now it's more about K-Beauty: The V-shaped-face, bright and white skin, a high-bridged nose and doll-like eyes," reveals Dr Anjalee.
Beauty revolution or not, it seems there is a systemic desire to change who we are. Therein lies the issue — while aesthetic procedures have already been available as options, there's a fine line between self-love and borderline narcissism. "If you've noticed that you're spending an extensive amount of time [on your looks], and that it's negatively impacting your life, such as if it affects your relationships with friends and your partner, that's usually when you should draw the line," says Dr KC Lee, a Singapore-based psychologist who has treated a number of patients who have struggled with obsessions. So where are we in terms of conflicting beauty standards? 
Approve me!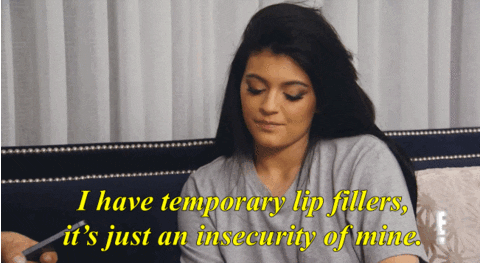 There was once a time where the world would balk at the idea of anyone younger than 40 doing something to their face. But in the Insta-era, there is no age limit to this ride. Perhaps, it's the surge of influencers openly talking about it, or the rumours and speculations on whether Kylie Jenner, in her teens, had work done. The conversation has suddenly been normalised. "My younger patients are definitely more outspoken and open about the treatments they receive — even recommending friends and family to us because they're happy with the results," said Dr Anjalee.
"Aesthetic treatments are actually embraced by influencers or girls living quite high-profile lives. People young women can relate to. This fuels the perception that these procedures are not only acceptable, but no longer unattainable," says Dr Yingzhou Tan, founder and medical director of Simplistiq Aesthetic Clinic in Singapore. Remember the days when celebs would deny or express their outrage at implications of having "work done"? Yeah, no more.
"It's also a matter of wanting what you don't have. Malaysian ethnic groups characteristically don't have bright, white skin or a high-bridged nose or a finer jawline. We want it so it suddenly becomes an obsession," Dr Anjalee comments. And it's not just us. In the region, the obsession is quite real. Dr Yingzhou says, "K-Beauty has built a stigma around 'bad or dull skin', heightening the desire to achieve skin as 'good' as [Korean stars]."
Model and Asia's Next Top Model contestant Shikin Gomez also commented: "I would say there is pressure to fit our local beauty ideals. There are a lot of clients that look for 'Pan-Asian' or fairer-skinned models and it's frustrating because local girls aren't as fair as client's expectations," Shikin said. But she does notice a positive change in the industry: "Thankfully now the beauty standards are diversifying. People are looking past how fair or flawless your skin is."