8 Stylish "Daddies" In Fashion To Follow Right Now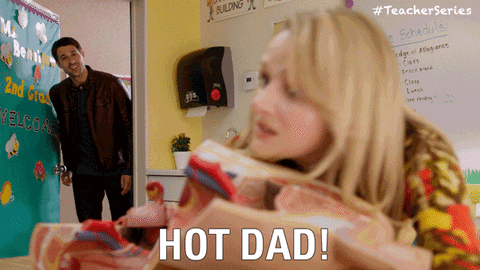 When I was a kid, I was rather peculiar (which is not surprising). I would really go and dig to find out how  some of the biggest brands' designers actually look like, after admiring with what they're capable of. I guess that still hasn't changed. I mean, isn't it fascinating to uncover the faces behind beautiful fashion creations?
In honour of Father's Day, we're thinking to celebrate it differently this year by stalking some hot "daddies" on Instagram. Disclaimer: Some of them are actual daddies, and some are just "daddy" daddies. Ones who have aged like a fine wine.
You may think, well, what's new with that? Intriguingly, in the name of daddy, we've stalked a few who have made their names in the fashion industry with their accomplishments, so you can skip those creepy moves and enjoy them immediately. These hot men, in our humble opinions are not only smart, talented and successful but also pleasing to the eyes with they way they look and how they style themselves.
actual daddy: Pierpaolo Piccioli
Creative Director of Valentino
Forever looking so sharp with an edge, this man is one of the creative minds who made Valentino what it is today. His sense of style is laidback and understated chic, which is quite common among Italian menswear designers. Married with kids, daddy Piccioli currently resides in a provincial seaside area which requires a hour drive from Rome.
2019, alasdair mclellan, alex lubomirski, cleo malaysia, daddies, fashion, fashion designer, fashion designers, fashion photographers, felipe oliveira baptista, haider ackermann, julien dossena, lacoste, louis vuitton, maison valentino, nicolas ghesquiere, paco rabanne, paul andrew, photographers, pierpaolo piccioli, salvatore ferragamo, valentino