Rihanna's Style Game Is On Fire And We Can't Keep Up
Not only does Rihanna kill the charts whenever she drops a track, she slays the red carpet like it's no big deal too. And on top of that, she's a humanitarian, a business mogul, a fashion designer, and is chill as hell. Seriously, Riri, how do you do it? (Excuse the fangirling) How are you so cool?! As my colleague Fika would say, "She's everything I want to be in life." Amen to that.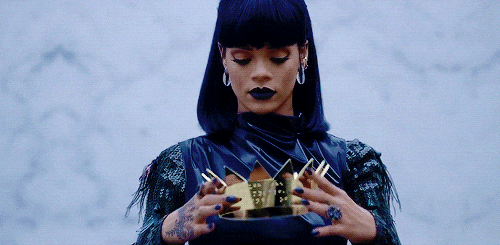 No, we're not going to get into the many amazing things Rihanna is. Rather, we will take a look at her style game as of late because it seems she's been slaying at every single red carpet appearance and people are shook (are we still allowed to use this term, BTW?).
Without further ado, let's start!
1. The daring red gown
Umm, can we talk about this dress Riri wore to the L.A. premiere of Valerian for a second? Can we talk about how her lady bits are on the brink of spilling out of the dangerously low neckline and yet she managed to look like it's NBD? Can we talk about how she still looks sexy AF despite the empire waist and yards of fabric? Can we talk about how she slays every single Giambattista Valli gown she's ever worn? No, because there are no words.