Is It Time To Break Up With Your Wardrobe?
The other day, we went through our crowded wardrobe, and discovered a couple of matching hot pink Juicy Couture velour tracksuits. (Remember how they were the fashion must-haves of The Noughties and had the word 'Juicy' shamelessly emblazoned on the butt?) We loved them so much we practically lived in them, yet now we feel … nothing. The more we dug up old clothes, the more we'd look at them and think, "Who are you?". It was then we realised we both had seemingly grown apart, and that, quite possibly, it was time for us to (gulp) go our separate ways.
UM, WE NEED TO TALK
But why were we thinking these things? And why did we feel like cheating on our favourite jeans with some magically fabulous pair we saw in the shops during lunch?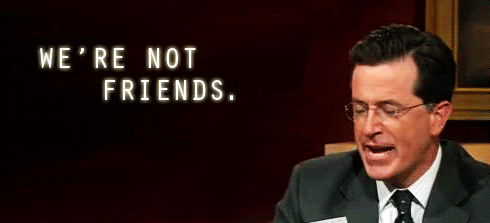 We found out from our friends, Google and Instagram, that this is a crisis that's all-too-familiar. So we realised, your wardrobe is a real continuum. You're never ever going to be, like, 'Yes, now it's complete!', because you mature and evolve as a person. And no, you're not going to be wearing Juicy Couture across your butt, anymore.

The problem, it seemed, was that we were just at a completely different phase in our lives. We still had things lingering from years ago when we were at university, and what we wore to class back then isn't necessarily what we'd wear to work now! We've moved on to bigger, better things …  And, like anyone else, our tastes have simply changed as we've grown older. Our wardrobe and we just want different things nowadays.