Is It Time To Break Up With Your Wardrobe?
The other day, we went through our crowded wardrobe, and discovered a couple of matching hot pink Juicy Couture velour tracksuits. (Remember how they were the fashion must-haves of The Noughties and had the word 'Juicy' shamelessly emblazoned on the butt?) We loved them so much we practically lived in them, yet now we feel … nothing. The more we dug up old clothes, the more we'd look at them and think, "Who are you?". It was then we realised we both had seemingly grown apart, and that, quite possibly, it was time for us to (gulp) go our separate ways.
IT'S NOT YOU, IT'S ME
So here's the inevitable: It was time to break up with some things. Not one to rush into things blindly, we wanted to prepare ourselves. And the advice out there is all too clear: If there's anything in your wardrobe you haven't worn over the past 12 months, and felt totally confident in, it's time to get rid of it.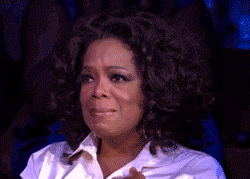 So, was anything in this relationship worth salvaging? Tati Hani, Creative & Marketing Manager at Mimpikita advises, "You know, fashion goes through phases and ups and downs, but you can't hold on to things for too long. Keep your ultimate favourites, those bespoke dresses that you made for special occasions, and basics, such as tailored pants, jeans, and shrugs. And I keep all my dresses. Try to sift through and throw out 'replaceable' items — T-shirts, old shoes, and damaged jewellery —  which you can purchase should you need new ones."
So here's the difficult part: When you finally take the plunge, try not to let your emotions get the better of you or to associate memories with the garment. The moment you do, your hoarding will take over.
We figured, as with most things one dreads, that it was best to get in there, and get it over and done with. So we set aside an afternoon, and got to work, ending things with our ridiculously overflowing wardrobe.