3 Dumb But Smart Ways To Work
Holiday season is just a Snapchat away, but it's 12pm and you're just finishing up your To-Do list on your bullet journal. That 's just the tip of the tabs-in-your-head iceberg — the emails in your inbox are dangerously close to resembling the digital version of a hoarder's home, while the papers on your desk are an actual representation of that.
Cleaning sucks, but you'd want everything on the work desk front to be fuss-free so your holiday (and life, basically) will be stress-free. Yes, spring cleaning, physically or digitally,
is annoying AF but what isn't is how you feel after. "By getting organised at work, your stress levels will go down and everything is just a lot less overwhelming," said professional organiser Karen Perkins (Clutterfree.com.au). So cleaner work tech means cleaner l life? We'd cheers to that.
"SORRY, I'LL SEND YOU A POSTCARD"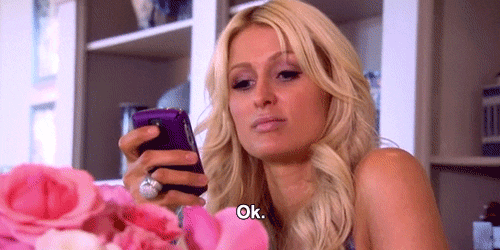 Be honest — how afraid are you to open your inbox? Yeah, figures. The thing is, you don't have to fear your emails — they're mostly junk emails or a newsletter/ notification from the 10,000 online shopping stores you've sneakily purchased from. BUT… they still take up space. Way more space. "Streamline your inbox — it becomes less daunting before and after," explained Karen.
UNSUBSCRIBE, THEN DELETE: To start, remove yourself from the databases of newsletters you never open anyway. Most junk emails have an unsubscribe option. Be ruthless. Then, sort your inbox by sender, so you can highlight and remove in one go. This way, you're less likely to miss important emails.
FOLDERS ARE FRIENDS: After the Great Email Exodus, start compartmentalising. For starters, separate the work emails from the personal ones, then sort them by month or subject. Take it one step further by creating folders for your fashion and beauty buys — it's a book-keeping boon for you! Bonus tip: In Outlook, you can set up your inbox so emails from certain people go straight to aforementioned folders.
GONE FISHING: While you're at it, set up that outgoing response so that anyone who emails you won't panic when you haven't replied in your usual five minutes.
RESULT: No more angry red notification signs on your email app, then less need for anxiety meds. Ta-daaaa.