4 Bedroom Splurges To Spice Up Your Sex Life
I'm sure I'm not the only one who lies in bed next to my partner mindlessly scrolling away on our phones until we both roll our separate ways and fall asleep. It's not that the spark is dead – it 's just that between the late nights in the office, Netflix and Instagram, there's a lot competing to fill the time slot that sex usually would. And now that we've been having sex for a while, when we do switch off our phones and roll towards one another, we've found a rhythm that works for both of us that is predictable but satisfying.
But just like we treat ourselves to a fancy restaurant splurge every now and then, it's also important for couples to mix up the comfort sex for a bit of bedroom decadence. So my man and I decided to mix things up and indulge in some of the sexy things people do in the movies. For the benefit of all CLEO readers, we've rated each one on a "decadent dessert scale" — something we can all relate to.
the decadence dessert scale:
1. TRIAL: NEW LINGERIE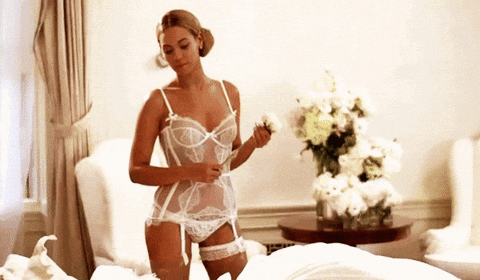 RATING: Champagne flowing down an ice sculpture. 10/10!
Worth It. I felt like I was a pin-up girl from the '50s. We both agreed it was up there among our top sexy times. The confidence boost helped, too!
#cleo, 4, candle, champagne, cleo malaysia, couple, food, improve, lingeries, massage, mood, rose petals, sex life, splurges, strawberries