4 Hotels Perfect For Your Valentine's Day Staycation
'Tis the season to be in loooove.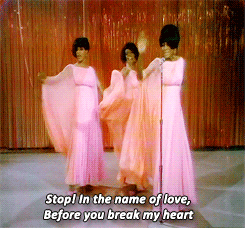 February has finally graced us and we all know what that means: Valentine's Day. Whether you're happily attached or indulging in self-love, a staycation is always a good idea. With all the hustle and bustle we're constantly doing, taking a break once in awhile is totally okay.
If you're on a hunt for the perfect getaway hotel, we've got a few that might just be the one.
Pssst, you can stand a chance to win a staycation for you and bae. Keep reading to find out how!
Dorsett Grand Subang
We all know that Subang has everything, so a stay at the Dorsett Grand Subang Hotel is ideal if you've plenty planned for that special day.
The hotel's got a modern design and will cater to your every need. If you're down for some good food, choose between the all-day dining restaurant Terazza Brasserie that serves local and international delights and The Emperor which offers an oriental-style dining concept.
Address: Jalan SS 12/1, Ss 12, 47500 Subang Jaya, Selangor
Contact: +603-5031 6060
For reservations, head to dorsetthotels.com.
Momo's 
MoMo's is the hotel of every millennial and Gen Z's dream! A new social hotel that's great to eat and play? Count us in!
The hotel's got aesthetics down to a tee — from the pink/green walls, plants at every corner and a room that'll enlighten your inner minimalist. Down for some tex-mex? Head down to the Momosita Taco bar, that'll fulfill your cravings!
Address: 316, Jalan Tuanku Abdul Rahman, Chow Kit, Kuala Lumpur
Contact: +603-2776 6666
To make a reservation, go to stayatmomos.com.
The Chow Kit Hotel
A stay at The Chow Kit Hotel will leave you feeling oh-so-boujee.
The Chow Kit Hotel focuses on the simplified luxury — taking out the unnecessary frills. But don't worry, the luxe isn't compromised, you'll still feel like a queen at The Chow Kit. Located off Jalan Sultan and Jalan Tuanku Abdul Rahman, it's easy to navigate your way to and fro.
Address: 1012, Jalan Sultan Ismail, Chow Kit, Kuala Lumpur
Contact: +603-2778 6666
To make a reservation, head to thechowkit.com.
Lantern Hotel
If you're on a budget and want to fully explore KL, the Lantern Hotel is the perfect pick!
You can easily get around KL and explore everything it has to offer because The Lantern Hotel is within walking distance to all the major sites, attractions and public transport. The Lantern Hotel has an industrial design with a touch of the local, tropical design.
Address: 38, Jalan Petaling, 50000 Kuala Lumpur, Malaysia
Contact: +603-20201648
To make a reservation, email [email protected].