4 Ways To Attract Attention Without Having To Be Sexy
You know those girls — there's just something about them that makes them so magnetic. And if you really want to be just the same and stand out at a party, it's not rocket science.
I have a friend (let 's just call her Amanda) who can enter a room and effortlessly have all the dudes there eating right out of her hand. On three occasions, three separate male friends contacted me within 24 hours of meeting her to ask if she was single. The thing is, Amanda isn't a Gigi Hadid look-alike or a bombshell with a perma-blowdry. She's down-to-earth and adorable. She wears reading glasses, peasant dresses and an open smile. A sexpot she is not, yet everyone wants to bask in her presence.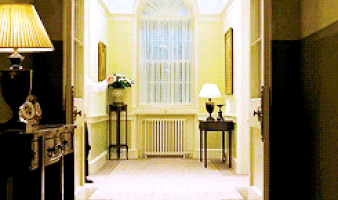 LET YOUR FLAG FLY
We all know it when we see it — that ineffable quality that settles like fairy dust on certain people wherever they go. "It 's a genuine sexiness, not just 'I'm trying to look like that hot girl on Instagram'," NY-based sex therapist Sari Cooper has revealed. (She calls it sex esteem.) And as more flirting takes a place within Tinder's messaging system, face-to-face magnetism is rare. "We've become lazy and have forgotten that charisma is still essential in dating," explains Matthew Hussey, the dating coach behind GetTheGuy (and all those vids you watch obsessively on Facebook). What works online — quick and snarky humour — doesn't always work so well in person.
That charisma can help your dating life and it can also keep the spark strong in a relationship and boost your success at work and in other aspects of your world. While this appeal involves a level of cool that seems undefinable, anyone can master it. As Matthew
says: "If you're good with people in a world where everyone else is just getting worse, you're going to win."
#cleo, 2018, 4, attention, attract, be smart, being, cleo december 2017, cleo malaysia, connect, december 2017, get chatty, girls, girlsquad, go out, guys, having, let your flag fly, sexy, to be, ways, without