5 Awkward Conversations That Might Just Save Your Sex Life
Sometimes, speaking to your man can take effort that also eats into your sanity. With that long day at work, those four meetings you need to follow up on, the cardio workout you need to smash and this week's menu to plan, sometimes there's barely enough time to even speak to bae, let alone get through to him. Luckily, there's a way to sneak in these awkward-moment/I-don't-want-to-talk-about-this conversations that need to be addressed. Put those qualms to bed (and hopefully yourself) with these annoying-but-we-need-to-do-it convos. They're important, so watch your love life soar afterwards.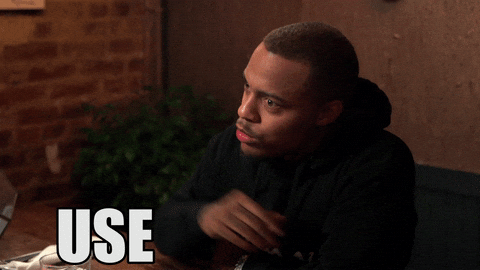 Convo: Contraception/STIs
Relationship Value: 5,  Awkward rating: 4
Think of this approach like a reverse food pyramid: In place of the essential veggies on a traditional food chart sits the not-so-glam chats about your contraception plan. Boring and bland, yes, spontaneous and sexy, no, but you're not exactly going to serve it raw. For first-time hook-ups, dodge the awkward factor by working the conversation into a recipe method. Steam it for five (think flirting and teasing), add some dressing (or rather undressing) and dish it up with a side of something else (hot tip: humour goes with anything). And if he wants to hit it straight up without a condom then you need to stop it right there. Whether or not the moment has passed, a huge part of sex is thinking about how to respect and protect yourself and your partner's body. If he insists, you can insist on not going ahead. The same goes for STIs –if you have something or getting treatment for one, it's essential to let them know.