5 Reasons Why It Isn't So Bad To Be Single In 2018
Just had a break up? Or taking a sabbatical from your drama induced relationship? Well, honey, we're here to tell you why it isn't so bad to be single in the year 2018.
Applaud your friends for still maintaining their own relationships but that don't mean that you gotta dive into the pool of men and snatch the first bach (bachelor) you set your eyes on. Instead, take your time and focus on yourself. Trust us, there are a few things that you can get done and even enjoy when you're single. 
1 YOU CAN GO TO THE NORTH POLE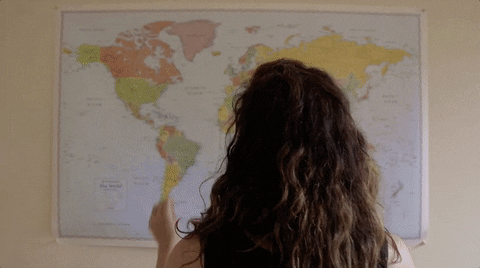 Or go anywhere you want. For as long as you want. Care to spend three months learning Italian in Tuscany and want to leave next week? You tell that passport who's boss. Your freedom is your greatest asset, so use it. This requires funds, but you'll have the money you saved from not buying Christmas presents for #bae.
#cleo, 2018, 5, bachelor, bad, broke up, buy, cleo malaysia, enjoy, flirt, girls, help, isn't, ladies, ready to mingle, reasons, relationship, sex, shopping, single, singlehood, travel, upgrade, what to do, why