5 Signs That Show You're Letting Yourself Go
You know there's always a meme that floats around, with the person who's trying to keep it all together — working, having a social life, having a love life, keeping in shape, and it all falls apart eventually. Because who can have it all? Chances are, once you're trying to juggle it all, you're feeling pretty spent, read: exhausted, by the end of the day. Being in our Insta-age can see us always trying to cram everything and more into our already-busy schedules. Which is fine — sometimes. But if you've been under the weather or just always tired and can't function, then you know you've been a little naughty. Just these minor tweaks will redeem you for all those health sins. Take a look and be a convert!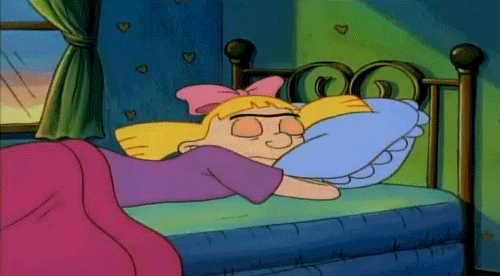 SIN #1: NOT GETTING QUALITY SLEEP
Netflix-land. Population: You. Blame our digital lives for your ever-shrinking sleep schedule. It goes without saying that if you're getting less than six hours' sleep a night; you're going to be tired, and there are consequences. Not getting enough ZZZs is not only linked with lower energy levels, but an increased risk of weight gain. Your skin doesn't go through its proper healing cycle and you end up with eyebags and dull skin. It 's mighty hard to concentrate at work the day after, too.
ATONE FOR IT: Try meditative practices and yoga that 'll stretch you to your centred state. Invest in the right wearable so you know how many hours of deep sleep you're getting. Try pillow sprays, aromatherapy (lavender in a diffuser, yussss) for a solid knock-out.