5 Signs That Show You're Letting Yourself Go
You know there's always a meme that floats around, with the person who's trying to keep it all together — working, having a social life, having a love life, keeping in shape, and it all falls apart eventually. Because who can have it all? Chances are, once you're trying to juggle it all, you're feeling pretty spent, read: exhausted, by the end of the day. Being in our Insta-age can see us always trying to cram everything and more into our already-busy schedules. Which is fine — sometimes. But if you've been under the weather or just always tired and can't function, then you know you've been a little naughty. Just these minor tweaks will redeem you for all those health sins. Take a look and be a convert!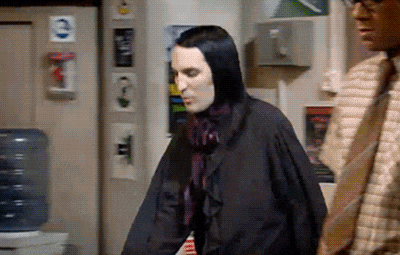 SIN #2: BEING A VAMPIRE
Always inside, no sun? Whether you're #foreverworking or indulging in Rick & Morty marathons, chances are your vitamin D levels are on the low side. Not only will this impact the functioning of several of the body's systems, but they can also bring an overwhelming influx of yawns.
ATONE FOR IT: Being hit with fatigue for no apparent reason calls for having your vitamin D levels checked. If they're low, then make sure you take a vitamin D supplement (or head outside for a bit). Have it with a meal, because vitamin D is a fat-soluble vitamin.