The 5 Things About Our Periods NO ONE Talks About
Welcome to yet another post about something that's so biologically normal, that happens to every single woman of age on this earth, every single month, yet still manages to wreak havoc on our lives. So much so that there are probably a million posts about periods like PMS, hot flushes, bad cramps, and so on. The regular, default stuff. They're just the given.
But apart from not enjoying what you're used to (EG sex, cold drinks, exercise, life in general) for a whole darn week, just add these even more terrible matters into the equation.
Month after month we really get to pondering about all these things and why no one ever brings them up. Have a read and see if there are any other things about your period you wonder why people don't tackle more open.
#1: Some pads make a weird noise when we move and it freaks us the F out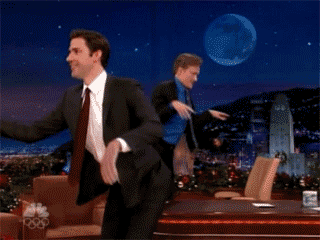 This is a real thing and it's a real bugbear. This month around, this CLEO staffer realised all her pads made a crinkling, rustling with every slight movement she made and she had no. Other. Choice. but to go out into public making a weird, wooshing noise with every step.
You may say, "Hey, wear a tampon." But guess what, some peoples' periods are so heavy they have to wear a tampon and a pad. SRSLY.