5 Things You Don't Want To Hear After A Long Day
Your alarm didn't go off this morning. The traffic jam was frustratingly congested. You forgot to save your report last night and your boss has been texting you non-stop. Now, that's just your morning. You then spend the entire day dealing with picky clients and hard-to-please bosses.
Obviously, this all means that your mood swing is on an all time high. The idea of curling up in bed with a bowl of your favourite junk food and Netflix rolling sounds like a dream come true, doesn't it? But really, who's gonna pay you to watch Netflix all day? Now that's a job!
When you're having a bad day, your mood is going to reflect. Funny how some people just don't catch on that and they end up running their mouth, which results in just pissing you off even more.
Here are some things that people should just avoid saying to anyone that just doesn't want to talk after a long day:
1. How are you tired?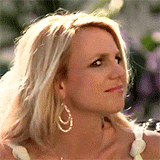 You don't know how my day has been so don't assume that I spent the day sitting at my desk in the office and shaking my legs.