The 5 Types Of Social Media Schizophrenics
Your social media feeds are most likely made up of three kinds of people: those you talk to in real life, those you don't, and those you've never even met before. And then there are those who baffle you. Because like Jekyll and Hyde, they have one distinct personality online and a totally different one offline. Scroll through your friend list and you're likely to find these five social media schizophrenics!
The Online Ghoster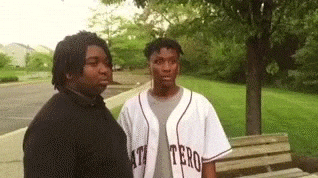 If you can chat like long-lost friends (maybe you really are long-lost friends) in person, you'd expect that friendship to continue online. But like the ghosts of the online realm, they suddenly go quiet on you on social media; they don't acknowledge the photos that you tag them in, ignore your comments when you point out a restaurant you know they'd love to check out and has never hearted any of your posts. You however know they're there. Scrolling. Reading. Watching. Till the next time you meet IRL.