7 Natural Drinks To Sip In Bed For A Good Night's Sleep
The struggle is the realest when you start suffering from insomnia late in the night.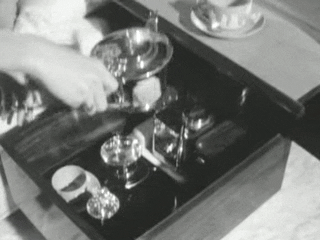 There are a number of reasons why insomnia can happen to us; stress, anxiety and emotional trauma to name a few. Everyone has their own way to resolve the problem, sometimes I take this time to read just to exhaust my mind and eventually snooze off. Other times, it just keeps my brain going and I have to find another option. This usually leads me to the kitchen, for a warm drink to soothe my soul.
Related Article: Sleep Is Apparently More Important Than The Food Diet You're On
If you have trouble falling asleep and would like to go down the natural root, here are 7 healthy drinks you can sip in bed to achieve quality sleep:
1. Coconut Water
More than just a post-workout drink, coconut water is high in magnesium which is the mineral that helps to relax your muscles and ease tension throughout the body.