7 Things Only People With Extra Junk In The Trunk Will Understand
Before anyone starts coming at me for using the word fat/overweight, it is not a big deal. I myself pack more junk in the trunk than the average Malaysian and while I may be happy, there are times that I wish I had the 'skinny girl' genes.
Let's be honest, a lot of smaller people just get it easier. It's easier to find clothes, run up the stairs, or even eat in peace. Now while we have bomb babes like Ashley Graham telling us that it's okay to have more curves to our handles, you have the rest of society banging you for how you look.
They might not be doing it out in the open but the signs are there – subtle but still as painful, people.
Here are 7 experiences a skinny person would never understand:
2. The Salesgirl Will Attempt To Sell You The Biggest Size (L) They Have Promising That It Looks Great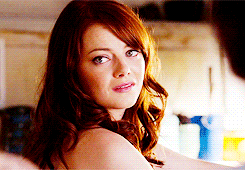 #cleo, ashley graham, boy, cleo malaysia, clothes, eat, eating, embarrassed, experiences, fat, food, girl, humiliated, junk, malaysia, men, overweight, physical, psychological, sad, second serving, sports, trunk, women, working out