The 7 Top Must-Try Bars Around Kuala Lumpur Now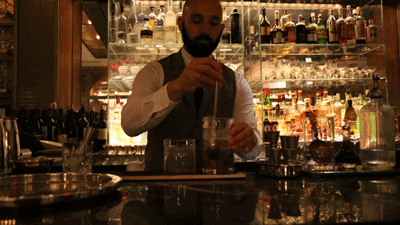 Weekend rolls around. Or you suddenly have an overseas visitor that's showed up on your doorstep and you have to play host. There are actually a plethora of must-try bars around Kuala Lumpur that you can impress your friends with, or for you to unwind with the people at work with these super-cool drinking holes where you can also taste and test their signature sips.

Short of taking your mates to the local pub (hey, we're always up for some pool, right?), these are the must-visit nightlife spots that will make you wish Friday come even faster than you already do.
With so many choices of great interior, awesome ambience and some pretty mean cocktails that will hit any spot, you'll thank us later. Wait, no, you're welcome in advance.
Must-Visit Bar #1: Ikki Bar
Luxury and elegance embody the ambience of this bar, with a rigid wood-panelled wall that acts as a deceptive entrance.
Signature Sip Mr Ikki: Smirnoff Red, Bols Creme, De Cacao White, homemade Thai syrup, fresh lime and sweet basil.
Find The Door Electric Boulevard, TREC, Lot 434, Jalan Tun Razak, Kuala Lumpur, 50400.