The 7 Top Must-Try Bars Around Kuala Lumpur Now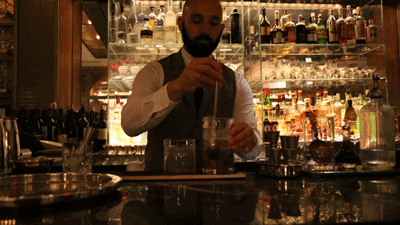 Weekend rolls around. Or you suddenly have an overseas visitor that's showed up on your doorstep and you have to play host. There are actually a plethora of must-try bars around Kuala Lumpur that you can impress your friends with, or for you to unwind with the people at work with these super-cool drinking holes where you can also taste and test their signature sips.

Short of taking your mates to the local pub (hey, we're always up for some pool, right?), these are the must-visit nightlife spots that will make you wish Friday come even faster than you already do.
With so many choices of great interior, awesome ambience and some pretty mean cocktails that will hit any spot, you'll thank us later. Wait, no, you're welcome in advance.
Must-Visit Bar #2: Locker & Loft
 Kick back and take in the super-cool, distinct industrial vibes of this bar. Its main features are its 25ft-long copper bar and trend-setting exposed pipes.
Signature Sip Kelapa Rock: Coconut water, Aylesbury Duck vodka and sugar.
Find The Door  40A Jalan SS20/10, Damansara Kim, Petaling Jaya, 47400.