8 Awkward Things That Only Happens During Sex
A part of adulting is having to find out everything you once thought was true is a lie. As pessimistic as that sounds, it's the best way to describe sex. It's not always going to be a consistent sequence of orgasms and sexy hair flips like in the movies. It's way better to acknowledge all the awkward and funny moments rather than sweeping it under the rug! Especially if you're making love with your S/O, it's healthy to talk about what goes on under the sheets to improve your sex life for the better.
Save the embarrassment because you're not alone in this one, so here's a list of ten of the most awkward things that only happens during sex we can all relate to.
1. too. much. lube.
Bringing out the lube during intercourse may seem like a good idea until you dispense way too much of it and end up with a sticky walk of shame as you dawdle your way to the bathroom, trying not to slip on the floor. Go easy on the lube, people.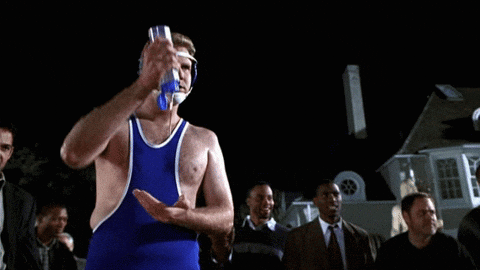 awkward, body, fart, funny, hilarious, i love you, intimacy, intimate, love, one night stand, penis, period, queef, relationship, sex, sex life, situation, spontaneous, vagina