8 Daily Work Crises That 20-Somethings Will Get
Being in your twenties mean that the stakes are bigger (hello bills and debts) and a lot more responsibilities (hello adult world working) come into play. If you're anything like the rest of the working world, these daily crises should be spot on.
"Is my top too low for work? My top is totally too low for work. I'll throw a blazer on."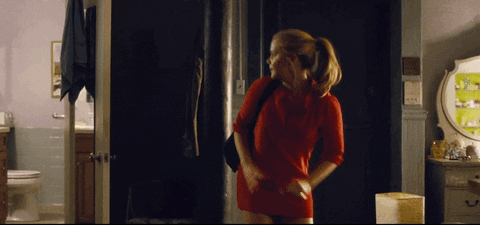 And then you spend an hour in the bathroom because your skirt might have been too short for work as well. Mental reminder to never skip laundry day again!
Planning your work outfit is nothing like when you were in University. Sure, it might have been easy to throw on some sweatpants and a hoodie when you're feeling those hobo-days but that ain't gonna cut out for the office. Try picking an outfit the night before or if that's really too much then just separate your clothes in your wardrobe. Appropriate work items to the left and low-cut clubbing outfits to the right.