9 Things Men Think After Sex
The inside of a man's mind is often time a bit of a puzzle to women. And when you ask, they normally just say they're not really thinking about anything.
More often than not, men tend to pull away or shut down after a raunchy bout between the sheets. This in turn confuses the women and then they assume that it was not enjoyable for the guy or he regrets it. Being a woman myself, I understand that we tend to get more emotional after we've done the deed. All that emotion just swirling around the room – it's thick in the air.
Without realising, some couples tend to break out into a fight because the man has pulled away and the woman ends up feeling hurt. Honestly, if you are a woman reading this and you feel this way, just talk to your man. Don't beat around the bush but don't attack him with your questions.
Quite frankly, I am surprised if you're not passed out from exhaustion once you're done. But anyhoo, to give you an idea on what could be going through your man's mind, we've got 9 guys to tell you what goes through their mind: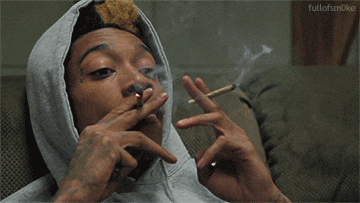 Honestly, I just need a cigarette. Like I just want to roll over and light one up. – Aaron, 27.