Are You Moving Too Fast In Your Relationship?
If you want your relationship to be as fast as the express delivery for your Zalora package then sadly, you're going to be heartbroken real fast.
Congratulations on finding love again. No, really, give yourself a pat on the back for giving love a first (or second chance) because it's not easy to open up to just about anyone and realise that you have that incredible connection. Right?
Let's cut the sappy smiles and get real for a second. How long have you been dating this guy (read: girl, if you're a guy reading this)? About two weeks? Maybe a month at most? And you've probably told all your friends and family about him and gushed about how 'in love' you are with each other. Your notebooks are filled with not only his name but your name with his last name, come on people we're not in high school anymore, and you spend half your time staring at him.
We get it though, we really do. How easy it is to get carried away when you're in love with all that oxytocin flowing through your system. But the problem with going too fast is when the happy bubble bursts and you're left with doubts and regrets.
If you're rushing your relationship for one of these few reasons then chances are, you're not looking at a happy-ever-after story. Plus, people do some pretty crazy (read: stupid) things when they're in love.
He's just a rebound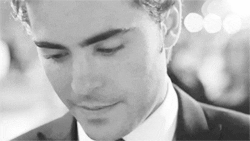 You've recently had a bad breakup with your ex boyfriend of two years and now you're on the prowl for a new man. Someone who can not only distract you but someone you can shower all that excess love on. Ryan Howes, a psychologist in Pasadena, California, and co-creator of the Mental Health Boot Camp says, "Sometimes people connect with another person quickly and feel so relieved that they're not alone that they rush to make it more permanent. But the fear of being alone can gloss over many shortcomings in a relationship and lead to disappointment later on."