8 Girl Power Movies To Tune Into For March 8
We're all about women this month!
Over the years, there have been plenty of movies depicting strong women, defying the norms, fighting for a change while maintaining that tenderness women have.
If you're in need of an empowerment boost, tune into these movies!
Hidden Figures (2016)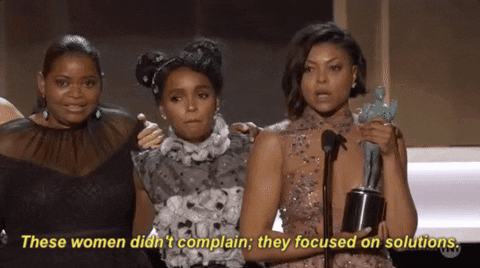 Set in 1961, this Academy Award-nominated film takes us to NASA and tells the true stories of Katherine Johnson (Taraji P. Henderson), Dorothy Vaughan (Octavia Spencer) and Mary Jackson (Janelle Monáe), three African-American women who were crucial in the United States' efforts to put a man on the moon. These women fight against racial segregation and workplace sexism, and may leave you questioning how you intend to make your own mark on the world…