Here's How A Social Media Detox Can Really Benefit You Right Now
Head to a eatery, any eatery, and you're guaranteed to see at least one table of people bent over their phones instead of engaging with each other. You may think that the term "social media addiction" doesn't apply to you, but think again, as it can creep up unknowingly and suddenly. This is because when your brain goes into a reward-seeking mindset, opening up a social media app and posting something releases feelings of pleasure as a reward. The brain also releases dopamine (a neurotransmitter that enables us to see rewards and move towards them) when you receive unpredictable notifications such as likes and comments. This can keep you hooked!
In fact, the idea of a social media detox can already make you feel sick to your stomach, but the benefits you gain can be much greater than a few extra hearts on your latest Instagram post. And if YouTube beauty queen Michelle Phan can do it, so can you!
You can get back time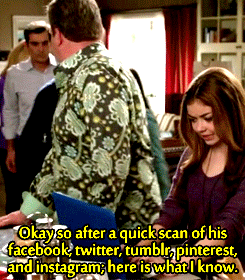 If you find yourself complaining that there are not enough hours in a day, well, a social media detox can actually give you some. On average, people spend about one and a half to two hours on social media daily. That's a lot of time to do other things, whether you want to devote it to being more productive at work, spend it on improving your lifestyle or indulging in other hobbies. Think exercising, reading, cleaning your room or spending time with your loved ones. They all have physical, mental and emotional health benefits as compared to checking out what other people are up to.