Hotels From Bangkok To Taipei, These Are Asia's Best Poolside Soirees
Did somebody say pool party?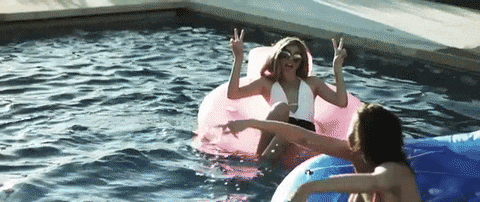 Plunge pools. Infinity pools. Saltwater pools. Rooftop pools. Instagrammers can't stop snapping pics of their gams, or their feet pointed toward deliriously blue water.
Now, with summer heating up all over, hotels in Asia are about to do something about it. They're going to dive right in.
From Bangkok to Vietnam to Taipei, hotels are opening their doors to guests who want to get down by otherwise off-limits country — the pool deck. Hotels are booking music, mixing drinks and calling out the lifeguards for some of the season's most memorable hours.
Taiwan
The adults-only Oasis Pool Party at the Grand Hyatt Taipei is widely regarded as one the best pool parties in the city. Running for seven hours (12-7 p.m.) on June 17, July 22, and Aug. 19, this playground for Taipei's most beautiful people features international guest DJs, floaties and free-flowing food and drink.
Guests can also rent a VIP poolside cabana that will not only help them cool off, but provide the perfect backdrop for a summertime selfie. Tickets cost NT400 (US$13) before 2 p.m. and NT700 (US$23) after.