I'd Rather Be Alone Than Be Someone Else
What do you do when your friend is a relationship chameleon?
When Kim Kardashian and Kanye West formed the perfect celebrity union that is Kimye, we noticed a big change in the girl, and it wasn't just her newfound love of 'gramming their matching outfits.
So now, your bestie has suddenly morphed into someone else after meeting her boy. What gives?
BECOMING A CARBON COPY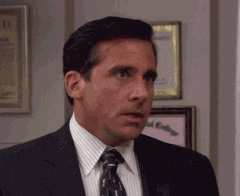 Relationship expert Dr. Gabrielle Morrissey says it isn't uncommon to warm to your partner's interests but there is a fine line between being genuinely interested and fake. "A façade doesn't enhance your self-esteem or self-growth, but sets you back," she warns.
When Chelsia*, 28, started dating her now ex-boyfriend, she said: "I gave up my favourite hobbies and tried to impress him by changing, rather than just being me. I disappeared into him."
#cleo, alone, balance, bestfriend, bestie, boyfriend, chameleon, cleo malaysia, dating, expert, friend, friends, girlfriend, interest, love, partner, relationship, union