Grab Your July 2017 Issue For All Things Body Positive And Read All About Cover Girl, Zendaya!
Society puts a lot of pressure on how women should look. There's a fixation on the female form, and who usually gets a bad rap for this? Magazines. It's ironic that we're here, talking about this, but I thought it's a conversation we need to have. CLEO's July issue is our Body Issue, so this time, we want it to go beyond just our physical forms.
Through the ages we were measured by so many different standards of what's considered to be beautiful. You know yourself; centuries ago, curvier women were considered ideal. They were immortalised in paintings and sculptures, their voluptuous figures revered by society. It was literally a social status: it indicated you had the means to buy food. There was no such thing as a skinny aristocrat.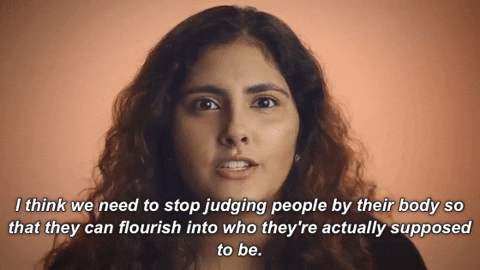 This continued even into the mid-20 century. Then suddenly, there were waves of waif-like models and the over-sexualisation of our bodies. Skinny waist, big hips, big boobs. Baywatch. Barbie dolls. Having said that, there are tides of change (aren't we lucky we live in 2017?). Our access to news is democratised and not just funneled through just a few sources. Instagram feeds help us find #fitspo from every corner of the earth. Underweight models are banned from French runways. Healthy stops around the Klang Valley are almost as ubiquitous as the mamak. Could you even imagine walking into a vegan restaurant in KL just five years ago? (We have reviews on page 117!)
Being an Editor and putting together a magazine, I can say that at no step of the way do we make a conscious decision to create an ideal that's unhealthy.
We use Photoshop but very rarely, and for very technical reasons. Sure, we want to remove a mark or two from a model's leg, clean stray hairs, or hide some crumpled clothing. We need that very magic to get rid of a nipple (or two) for censorship reasons (!!) and we need to grade the colour so it comes out looking clean, clear, attractive on our paper. It's a body of work for us at the magazine, and has very little to do with playing on insecurities.
Read More: Fall In Love With Your Body By Taking On These Steps Today 
Body positivity is important at CLEO and we do what we do so you can empower yourself. A magazine like CLEO doesn't tell you to be stick-thin. Sure there are tips that help you lose extra weight, if you need to, because good food + eating makes you feel good, and do better at whatever you are good at. It's proven. This issue we look at the body holistically, from essential oils to help you get ahead, to how to keep those hormones in check (beyond those PMS days).
And to get me through those long days at work, I always look forward to a sweat sesh on the treadmill or up a trail. In the past, I never could run even two minutes straight. Now, I can manage twenty minutes easily, and while I'm far from running a marathon, I'm amazed at what the human body can do. CLEO spoke exclusively to open water swimmer and gold medallist Heidi Gan who did our country proud recently in the Asian Open Water Championship.
Models are skinny by nature, but even so, this time around, the CLEO Fashion Team chose a "normal"-sized model for our Style Bender pages. Wear the comfiest silhouettes of the season and still feel good. Also find some fit hair inspo that'll take you from the pool to the gym, to brunch with the girls. Boxer braids still top our list!
For our beauty, make-up and skincare, our pages go more than skin-deep. This month we look to the very phenomenon that made me think of beauty ideals. Our obsession with looking like someone else means that girls doing plastic surgery or cosmetic touch-ups are getting younger and younger. Is this the future of beauty? We examine it in our special Report that smashes through these taboos.
Read More: Why I Got My Double Eyelid Surgery Done: The Thought Process
So why Zendaya? The more I learn about her, the more I love her. She really is this generation's role model and shining star. In the interview we have, she reveals how she stays confident, and why nothing fazes her. She's not your usual party girl, and works extra hard to shake off her Disney typecast. She's all substance, and she reveals the side of her we really never knew. Pick an issue off stands or download it, to read all about it!
P.S. the Body Issue has always been special to me. It was the very first issue I put together as Editor, so this year's July issue marks my 13th issue with the amazing CLEO team. Over this one year we've been through a lot. Thank you for always being with CLEO. Enjoy the issue!
Save
Save