Life Hack: 8 Bizarre Ways To Lose Weight Without Exercising Or Dieting
So let's do a quick review of our New Year's resolutions (maybe for the past few years). Is there something along the lines of more exercising and less mouth-stuffing? Shedding those extra kilos always sounds easier than it actually is, especially when both exercising and dieting are prone to trigger hunger and binge-eating seshs (oh, the irony!). Well, don't give up just yet because we just found eight hacks to shake off some weight without any extreme exercising or dieting! Bikini bod, here we come!
Eat chilli before your meal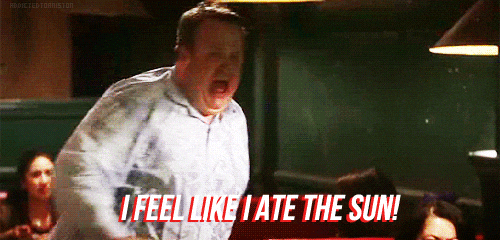 Believe it or not, eating a chilli-laced appetiser before your main meal can help to reduce your appetite! A study found that those who had some chilli pepper right before their mains ate less, as the spiciness suppressed their cravings. This is defo good news for spicy food buffs!
Tip: Try sprinkling some chilli powder onto cherry tomatoes or having a mashed avocado with chopped chilli pepper as your appetisers. Yum!