What You Need To Know About Meditation And Essential Oils
Meditation — it's nothing new. But as you know, in 2017 meditation became huge again. It lost its old stigma of being new-agey. Centering yourself and getting to be more mindful is something we've seen all around us, so we thought to look into it. More than just for tree-hugging hippies, us, err, normal people are embracing it too.
People are now meditating everywhere — on their lunch breaks, in the office, even on the bus. Here's what you need to know about getting way more mindful than your busy life allows you to be.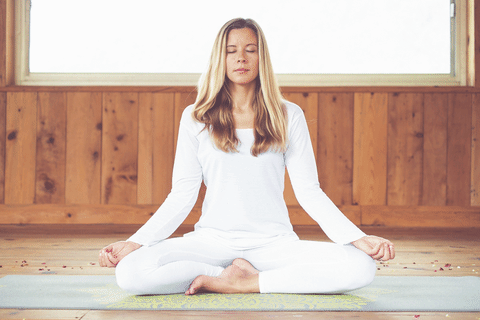 So, what's meditating all about?
Meditation isn't as scary or impossible as it seems. It's the pressure we place on the practice that creates that perception. Paul Bedson, co-author of Meditation: An In-Depth Guide (Allen & Unwin), says meditation is more about being connected to "right now" and being content with things exactly as they are. Basically, appreciating the moment.
"That means becoming more in touch with your senses and feelings, which leads to being more in touch with your needs and your intuition," says Paul. "Meditation creates freedom from all of the expectations we put on ourselves. It enables us to start becoming who we truly are."
#cleo, 2018, anger, anxiety, at home, boy, calm, cleo malaysia, depression, essential, essential oils, hobby, meditating, meditation, mind, nauseated, negative, new year, oils, resolution, sick, soul, stressed, tired, to-do