Potterheads Rejoice As The First 'Harry Potter' Themed Cafe Has Opened In Malaysia
Shut the front freaking door – a Harry Potter themed cafe has opened up in Kota Bharu, Kelantan!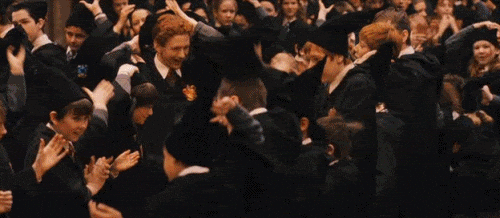 Being a potterhead my whole life, I used to enviously scroll through social media and watch as other countries opened up their own Harry Potter themed cafe. Only problem was it was just too far away.
Hedwig Books & Cafe is a dream come true for all of us and we only have one person to thank, 47-year-old Raiha Hanafi.
In an interview with Rojak Daily, Raiha explains why she decided to open up her cafe in Kelantan as it is actually her hometown. She said
It has been my life-long dream to open a book cafe since I'm an avid reader myself. I got the inspiration when I was studying in San Diego, California. I went to this beautiful book café and felt the sudden desire to have a similar café in Malaysia — Raiha Hanafi
The first book, Harry Potter and The Philosopher's Stone, was published 10 years ago in 1997. J.K. Rowling then continued on to produce 6 more books to complete her series. The cafe embodies the story well enough with it's decorations and props that you can play around with.
Whilst the cafe does not have any Butterbeer, Chocolate Frog, Bertie Bott's Every Flavour Beans or pumpkin juice, you can expect to find some lovely cakes and brewed coffee here.
The best part of it all is the bookshelf that house not only the entire Harry Potter series in Malay and English but other books as well. Ranging from romance, thriller, Sci-Fis, cookbooks and kids books. There's something for everyone.
In addition to all that, there are robes, scarves and wands for you to play dress up with. Put on a pair of Harry glasses and transform yourself into a Hogwarts student. #childhoodreams
Follow Hedwig Books & Cafe on Instagram and Facebook for more information.
Hedwig Books & Cafe
Address: PT 1667 Tingkat 1, Jalan Raja Perempuan Zainab 2, Kubang Kerian, Kota Bharu
Open Daily: 10am – 10pm
Contact: 011 5151 613 80 
#cleo, books, cafe, cleo malaysia, eat, food, fun, games, harry potter, kelantan, kota bharu, play, Potterheads, themed