What Does It Really Mean To Be In A No-Label Relationship?
So you spend weekends together, you hold hands in public and you wake up in his bed. But you're not boyfriend-girlfriend. In fact, you're not even in love. You're just "hanging out". If you're in the dating circle, you're probably familiar with the "why must we label this?" phrase, whether or not you're agreeable to it. There are, however, many labels for the label-less: involved, casual dating, friends with benefits… you've heard them all.
What does it actually mean to be in a relationship but not call it a relationship? It can get pretty complicated (that's why Facebook gave us that option, after all!), but here are a few ways to tell.
There are no HARD AND FAST rules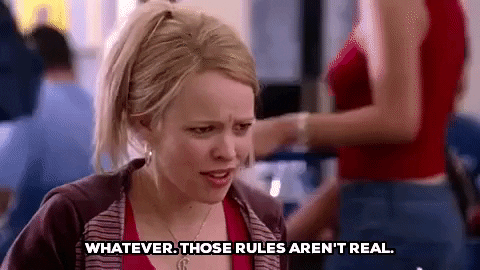 Unless you sit down at the start of an open relationship and lay down some ground rules (e.g. no hitting on my BFF), everything's free-for-all. This means that both of you can flirt and date as you wish without even considering the other person, because there is no commitment involved. You can always decide to be monogamous of course; just don't expect the other person to. Don't forget that you can also opt out of a no-label relationship anytime you want!