Simple Ways To Work Smart You've Probably Overlooked
Scattered, unfocused, panicked. This is your brain on 1,347 unread emails. Time to close all those productive tabs in your head and up your productivity.
The emails in your inbox are dangerously close to resembling the digital version of a hoarder's home, while the papers on your desk are an actual presentation of that. Cleaning sucks, but you'd want everything on the work desk front to be fuss-free so your weekend (and life, basically) will be stress-free. Yes, spring cleaning, physically or digitally, is annoying AF but what isn't is how you feel after. By getting organised atatio work, your stress levels go down and everything is just a lot less overwhelming," said professional organiser Karen Perkins. So cleaner work tech means cleaner life? We'd cheers to that.
UNSUBSCRIBE, THEN DELETE
To start, remove yourself from the databases of newsletters you never open anyway. Most junk emails have an unsubscribe option. Be ruthless. Then, sort your inbox by sender, so you can highlight and remove in one go. This way, you're less likely to miss important emails.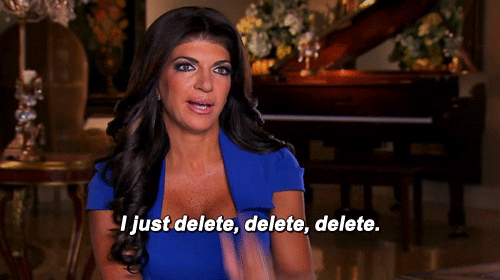 #cleo, apps, career, cleo malaysia, download, emails, facebook, folder, inbox, instagram, layout, organisation, organise, organising, organize, simple, smart, smartphone, social media, task, tasks, tips, ways, work