Ways Young Malaysians Like You Can Stretch Your Paycheck
Shopping is great; it's a thrill, the thought of keeping up with the latest trends, and thinking of all the ways we can mix and match the new item with the rest of our closet. It's great cardio and gives us a rush of good feels.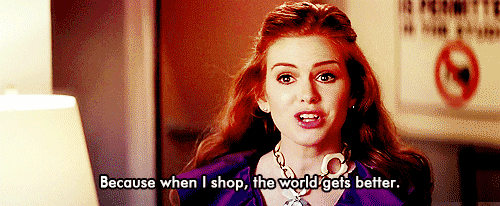 Admittedly, we can go a little overboard sometimes, and then we avoid checking our bank balance to see the damage we've done. Guilty. 
While we can't control the prices in-stores, we can strategise your spending so we won't end up regretting our purchases and live paycheck to paycheck.
Compare, compare, compare
When something is trending, stores tend to duplicate the design with their own tweaks here and there. Instead of settling on the first one you see, scout around to see what other stores have to offer.
For grocery shopping, supermarkets will come up with competitive promotions from time to time. Each of them offers all sorts of great deals to attract customers to do their shopping at their stores. You should take advantage of this by comparing prices of the items you want at each store beforehand to find the best deal for your money. 
If you're too lazy to check every website and do the comparison, try using sites like iPrice or Hargapedia who have already done most of the work for you.
Keep in mind that buying things in bulk is more budget-friendly most of the time. For perishable food items that have a slightly longer shelf life, such as condensed milk, cookies, chocolates and candies, you should consider purchasing them in bulk when the prices are slashed in order to maximise on your savings.