Venom: Did Tom Hardy Save This Marvel Mess Or Create More Confusion?
I am going to just put it out here: I am not a superhero movie fanatic. You wouldn't find me rushing to watch the latest superhero movie when it is released in cinemas. My movie taste is surprise surprise, kinda girly. Rom-coms are my weakness and with good reason. I enjoy the lovey-dovey aspect of a movie, the jokes, the struggles and the courtship that usually comes with it, and of course not forgetting the cheesy happy endings.
However, when Venom (the anti-hero) movie was released, I found myself itching to watch it and it didn't help that the trailer looked rather promising. Let me just say that in no way am I a qualified movie critic, this is solely based on my own thoughts and experience with the movie.
A Little (okay, a lot) Rundown Of The Film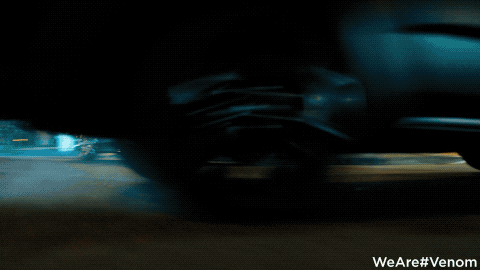 The movie opens with a rocket travelling through space, heading back to Earth. Due to some complications onboard, the rocket crashes somewhere in East Malaysia (heyy, Malaysia represent!) and while they've managed to secure three containers containing the symbiotes, one of it has escaped. *jeng jeng jeng*
Eddie Brock, played by Tom Hardy, comes in to the picture as a hard-hitting journalist in charge of his own show. He's engaged to Annie Wyeing (Michelle Williams) and has an apartment and a cat with her. Brock's been given the opportunity to interview billionaire and bio-engineering giant Life Foundation owner, Carlton Drake played by Riz Ahmed.
As seen in the trailer, Brock somehow gets infected by a symbiote and now has some pretty cool abilities.