You're The Go-To Girl If….
Beyond late-night texts and coffee catch-ups, here are the reasons why you're the star (and rock) of your squad when the going gets rough.
When members of your squad say the word "home-girl", everyone knows they're talking about you. Little Miss Sunshine, you've earned this reputation because you're an irreplaceable component of your group. That's no mean feat too — not everyone knows
exactly what 's the deal in any situation, like you do.
You know when to drop the T and bring the shade, but you also know when to shut up and just be there for your girls. Your girls would be pretty much lost without you. Not even just your homies — everyone would be clueless without you. Yup, even your frazzled boss who still doesn't get Snapchat and your parents who just need somebody to nag.
This is for you, rockstar, so know that you're just as loved as much as you love your band of girls.
You Get Stuff Sorted Out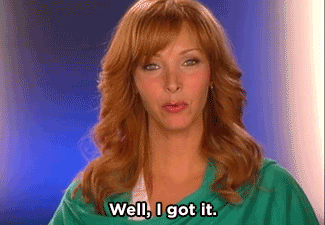 From group New Year's Eve plans or keeping track of luggage, you're the one people count on. If you're booking an overseas trip, you've scoured every AirBNB post and searched all the hashtags on Instagram. Don't even get started on splitting the bill. That was probably the sole reason why you were put on this Earth.