6 Ways To Boost Your Metabolism
Don't we all just want quicker metabolisms so we could eat more and not gain weight as quickly?! That's the DREAM.
And because our bodies' metabolism will slow down as we age, we therefore can't burn the food we eat at the same rate which we eat or exercise at say, when we were 20 compared to when we're 28. Also, if we maintain sedentary lifestyles (that is, we spend most of our time at work or school sitting at a desk) regular exercise is necessary to get our metabolism going quicker.
We have some tips that will get your metabolism up to speed, and yes, it does involve some exercise.
2. Build some muscle
Even if you're sleeping or sitting down, your body is still burning calories, although not as much as if you were running or climbing a flight of stairs. This rate of which your body burns calories is higher if you workout and have more muscle.
All you need to do is carry 5 to 10 pound weights and do repetitions of exercises in order to burn fat!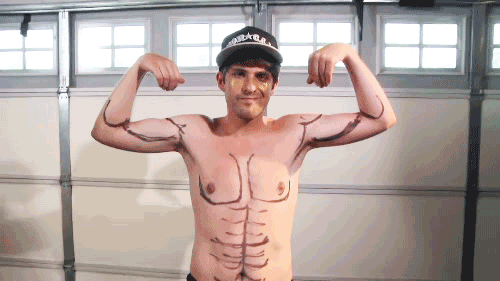 #cleo, cleo malaysia, diet, eating, exercise, fit, fitness, healthy, how tos, increase, lose weight, metabolism, speed up, tips