8 Thoughts Guys Have When You Ask For A Selfie
Selfies are out and couple selfies are in. We all want that Tumblr perfect shot of us and our Significant Other being cute, up on the internet for all to see. It's not an insecurity thing (well maybe it is a little) because everybody should know he's yours! But what really goes through his mind when you ask to take a couple selfie?
We asked some guys not to hold back on the punches and tell us what they really think when their Significant Other asks for a couple selfie…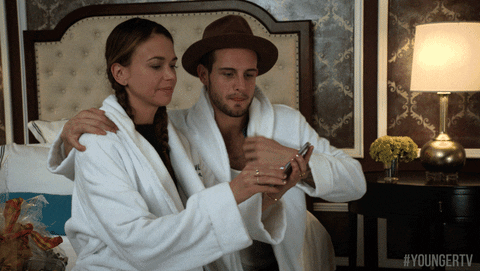 "Wait, like right now? Right here? We're not even doing anything noteworthy?" – Ishak, 27.
"How do I say no? Can I say no? She's probably going to punish me with no sex if I refuse." – Dan, 25.
"I hope this is for Instagram because I really need me some good filter to look good next to her." – Andy, 24.
"Wait, how many is she taking? Right, she wants options. Should I do the duck face? Yea, I'll do the duck face." – Keenan, 28.
"Wow, I have absolutely zero selfie game." – Gary, 25.
"I don't understand why we have to take a dozen pictures every time we share a meal together." – Tariq, 24.
"Maybe I should text the boys to get them to like it so she'll be satisfied. Or it might just make her want to take more selfies with me. Hmm. Decisions, decisions…" – Vishal, 24.
"She's lucky I love her…" – Tommy, 26.