What To Ask Yourself Before Moving In Together
It's a novel and romantic idea – waking up together, eating together, sleeping together. The reality isn't as pretty, because you'll have to pay the bills, clean and cook together. Are you really ready to share your space with someone? Ask yourself these questions to be sure!
Am I rushing into this?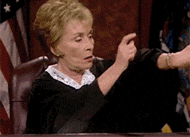 Do you really want to cohabitate, or is it just something that's easy, convenient and financially smart? You want to make sure you give this decision the time it deserves because too often couples rush into it because the idea of having someone to come home to sounds sweet.