When to Ditch Your Workout Clothes (and Shop For New Ones!)
As easier as it will be to just get our sweat on in our birthday suits instead of splurging on exercise gear, proper and well-fitting workout clothes are necessary to protect your body from injuries and boost the effectiveness of your exercise routine. But believe it or not, they do come with expiry dates. Here's a guide to when it's time to toss out the ones you have worn out and obtain the license to #buybuybuy! 
SPORTS BRA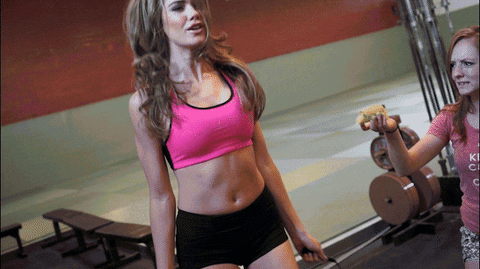 Average lifespan: Six months to one year
Ditch it: When it starts to ride up, lose its shape, appear faded or frayed, or when you feel it doesn't give you sufficient support anymore. This includes when straps start to feel loose, and when you gain or lose noticeable weight.
Keep it working longer: Wash it immediately after your workout and don't ever put it in the dryer. These can cause the fabric fibres to break down and elastic to wear out faster. Simply soap it with body wash or a gentle detergent, and leave to air-dry.