This Is How You Can Stay Safe When Driving During Malaysia's Rainy Season
Rainy season is upon us! The heat may be unbearable but we all know when evening comes, the chances of rain is very high.
Many were shocked when The Star reported that a man climbed out his car window to get to safety when he saw water gushing into a road tunnel near Jalan Tun Razak.
That is a situation that nobody ever wants to be in. Driving in the rain can be really scary and challenging so we've compiled a few tips to ensure your safety when you drive in the rain.
Avoid parking in the basement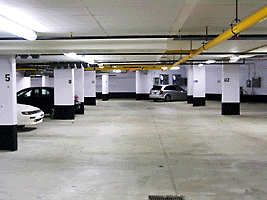 If you're anything like me, driving up the swirly roads for parking is a no-no so we opt for basement parking.
But basement parking lots can be prone to flooding during heavy downpours. Your car could be partly submerged and the flood can cause heavy damage to your car — especially the engine, electrical systems, and interior.