Save The Planet By Joining National Geographic's Earth Day Run 2019
If the entire world banded together to save the planet, its biggest problems would be no match.
Each year 9 million tons of plastic waste ends up in the ocean, and Asia is responsible for more plastic waste leakage than the rest of the world combined. Some estimates suggest that this plastic could remain in marine environments for 450 years or longer, and the problem is only getting worse.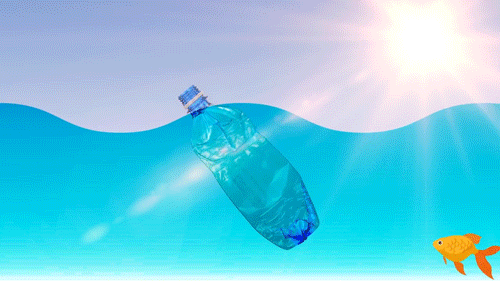 This year, National Geographic aims to make change across Asia with its yearly Earth Day Run in support of raising awareness of plastic pollution and reducing the usage of single-use plastic that enters in the oceans. With the theme Planet or Plastic – this year's run will take place on 28 April 2019 at Gamuda Walk, Kota Kemuning.
This year's edition includes the usual 5K and 15K for women and men; and an exciting 2K running category exclusively for Gamuda Parks Junior Rangers aged 6 to 13 to encourage more kids to participate and champion the environmental causes they believe in.
The ultimate goal of the Planet or Plastic? initiative is to prevent 1 billion plastic items from reaching the ocean. Doing so will not only benefit the thousands to millions of marine animals that become entangled in, suffocated by or ingest plastic each year but will also contribute to the overall health of the planet's marine ecosystems.
As it's an environment-friendly race, runners will be encouraged to bring their own water bottles since no single-use plastic will be allowed at the event. By taking the Planet or Plastic pledge, runners will become part of a global community working together to avoid polluting the ocean and will continue to receive information and tips to reduce the usage of single-use plastics.
For more information or to obtain updates on the National Geographic's Earth Day Run 2019, visit their website. You can also head here to learn more about the Planet or Plastic initiative and take your pledge to choose the planet.
Check out the promotional video below:
Together we can save planet Earth!