Sologamy – Why It's Now A Trend To Marry Yourself
When you imagine how your dream wedding is going to be like, what comes to mind? Arriving in a princess carriage at Disneyland, walking down a beach at sunset or dancing through rows of sakura trees in Japan? How about any of these, except with no partner?
The latest trend in the roller coaster world of relationships is sologamy – the act of marrying oneself. Yup, a number of people around the world have been throwing weddings with all the expected stuff such as a white wedding dress, ring, cake, vows and first kiss. In fact, one site, I Married Me, sells kits with all you need for your very own wedding ceremony, including daily affirmation cards!
The sologamy trend picked up after a video of sologamist Erika Anderson, 37, emerged recently to much fanfare. Her reason for marrying herself was that she was tired of people constantly asking her if she'd ever get married. By the time the video went viral, Erika had already been married to herself for one happy year, and even jetted off on a solo trip to Mexico on her first anniversary!
Sologamy is however not legally recognised, and sologamists can be wed to other people anytime they want, just like how Erika is now dating someone (who's not herself). So, why do sologamists even bother with this trend, then? Here are some legit reasons.
It recognises a time in your life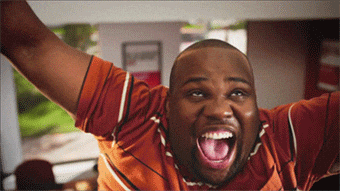 Like many ceremonies and traditions around the world that recognises the coming of age, sologamy is an opportunity to acknowledge that one has reached personal milestones in life or is going through a major life transition.
It's a ritual that marks one's growth, development and identity as friends and family celebrate with you.