The Surprising Things That Happen When You Take A Break From Sex
Featured Image Noelle Otto/ Pexels;  Image posed by model in no relation to this story
* This story was previously published in CLEO Malaysia in 2017. The contributor prefers to remain anonymous
Confession: A few years ago this #TeamCLEO staffer woke up and decided to go on a sex sabbatical. (It's all over the Internet, you can Google for more reads!)
It was on the back of the prolonged, unhealthy period of sleeping with an ex, where she thought he'd be so excited to Netflix and chill that he'd want to hang out with the rest of her again, too.
So on one particular morning, she cut all ties with him and took matters into her own hands. What she didn't predict was two years later she'd still be dealing with matters in her own hands – literally.
RELATED: 8 Awkward Things That Only Happens During Sex
RELATED: 10 Of The Weirdest Tinder Meet Ups You've Ever Heard Of
But in those two sexless years, guess what, she didn't re-virginise or grow cobwebs down there, as you'd imagine would happen. (But she did think a lot about Zac Efron.)
She felt empowered.
Of course there was always the odd dark day. But 90 per cent of the time instead of just surviving the sex drought, she thrived. Here is Gemma*'s story.
(*Not her real name)
SEX SABBATICAL LESSON #1:
People aren't having as much sex as you think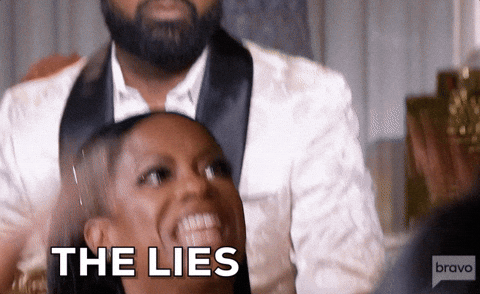 "One evening, my friend Cath announced, 'Ahhh, I'm exhausted. I had sex five times this morning.' Yes, five. Not a typo for 'one'. I was in the early months of dating someone brand new and we'd probably done it five times in total; Cath was clearly much, much better at sex than me. It was only after they broke up that she confessed the sex was actually terrible.
And those five times? A necessity, due to his inability to last very long, nudge nudge, wink wink. See, it's easy to get a misleading picture of what someone's up to."
SEX SABBATICAL LESSON #2:
Skipping sex-ercise won't stuff up your body goals
"Sex as a legit form of exercise? In theory, yes, but it depends how long you go at it. A study published in medical journal PLOS One recruited 21 couples in their twenties to wear data-monitoring armbands during sex and a treadmill workout.
For women, getting it on burned three calories each minute and, when participants embarked upon a 25-minute session, gave off the equivalent energy expenditure of walking uphill. Not bad, right? It's less impressive, however, if you consider the average sexual encounter lasts for 5.5 to 7.5 mins.
Participants who stuck to the treadmill, however, burnt more than double the calories. Now that kind of exercise can go all day and night."
SEX SABBATICAL LESSON #3:
NO MORE EMBARRASSMENTS 
"True story: During foreplay, one of my friends got her braces stuck on her man, down there.
Another in the throes of sex by the beach, eroded part of her boyfriend's penis when some sand travelled where it shouldn't. In a survey of penile fractures (a.k.a where it breaks) the most risky cause was woman-on-top . Because we control the movement, should his penis suddenly slip out or bend the wrong way, there's little he can do until – crack (yep, it makes that sound).
So when you're in a sex drought, don't be discouraged. Really, it'll save you from embarrassing moments and you get to use that time to focus on yourself. Really, not a bad thing."